Our clients come to us seeking:
Longer, more accurate woods & irons;
More greens in regulation;
Irons closer to the pin;
Better bunker & wedge play;
Improved putting - fewer 3 putts & more 1 putts;
Improved scoring & lower handicaps;
And most importantly, more enjoyable rounds.
We help them to attain the above, and would LOVE to help you too!
Whether you're a beginner in the game, or a pro level golfer - we will use the latest technology to help improve your game.  However, we combine that hi-tech with decades of experience to analyze and expertly fit and build new equipment, or retro-fit or repair your existing equipment.  We guarantee you WILL notice the difference.
We encourage you to take some time to explore the informative pages on this site.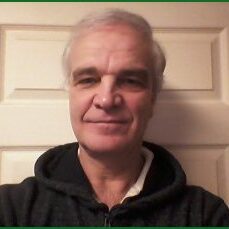 Free Consultation
We want to invite you for a free initial meeting to discuss how we can help you achieve your goals in golf. 

We'd like to take a short video of your swing. 

We can do a preliminary assessment of your clubs, what we may do in a club fitting or just tweaking your present set.
Professional club fitting can reduce 3 to 10 strokes off your score.  Feel free to arrange a complimentary consultation on how you can achieve that.